RAID5 array failed, showing RAW filesystem, how to recover data?
I am running a 5 x 3TB RAID5 array on Windows Server 2003. The other day, We had one hard drive failed and since then we have replaced it and the RAID5 has been rebuilt, but our data partition is displaying RAW file system instead of previous NTFS file system, all of my files are inaccessible. It continually asks me to format the drive, of course, I am not prepared to do at this point. How to recover lost data from RAW RAID 5 array, please help?
RAW file system symptoms in RAID 5
When hard disk drive reports RAW file system in RAID 5 array, the drive will become inaccessible. Meanwhile, you might get some error messages as below:
1. Windows prompts: "You need to format the disk in drive E: before you can use it. Do you want to format it?" When trying to open the drive in Windows Explorer.
2. Drive properties shows that both used space and free space are 0 bytes, file system is RAW or no file system type.
3. Drive X:\ not accessible. The file or directory is corrupted and unreadable.
4. Disk Management shows the partition as either RAW file system or no a file system type, depending on the Windows version in use
5. When running chkdsk on RAW RAID5 partition, Windows prompts: The type of the file system is RAW. chkdsk is not available for RAW drives.
Usually, a hard drive might be corrupted and display RAW drive error due to many reasons such as virus infection, bad sectors, improper operation and more. When you receive the similar error message on RAID 5 partition, you have no need to worry about data loss. You just need the professional data recovery software to recover lost data from RAW RAID 5 partition.
RAID 5 RAW file system recovery or data recovery
Please stop performing any operations on the RAID5 array when you get RAW drive message, any improper operation might cause data to be lost forever. Then, you can use M3 Data Recovery to recover lost data from the RAW RAID 5 partition or fix RAW RAID 5 partition as long as the structure of RAID 5 array was not corrupted, otherwise, you need to use the professional RAID recovery software to rebuild RAID 5 and then recover lost data.
M3 Data Recovery provides two ways to solve RAW drive problems: Data Recovery is used to recover lost data from RAW drive and RAW Drive Recovery is used to repair RAW drive and convert RAW drive to NTFS/FAT32 without data loss under Windows XP/Vista/7/8/10 and Windows Server 2003/2008/2012.
Tutorial to recover lost data from RAW RAID 5 partition
Step 1: Download and install M3 Data Recovery on your computer.
Step 2: Choose "Data Recovery" module.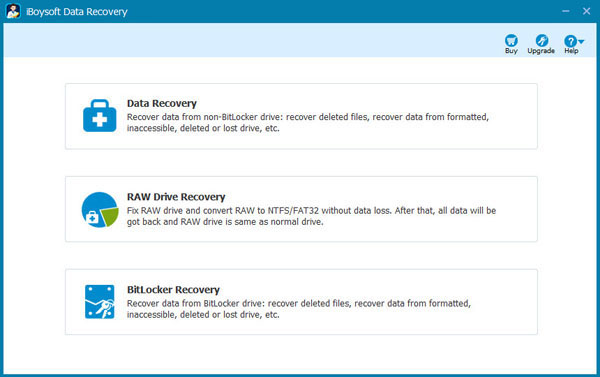 Step 3: Select RAW RAID 5 partition you want to recover lost data from and click Next to continue.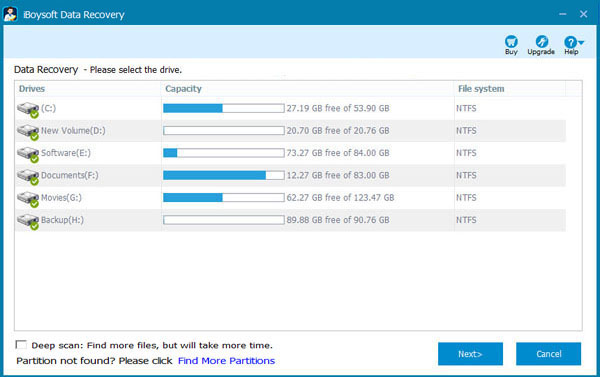 Step 4: Recover lost data from RAW RAID 5 partition.
Related articles: