[Solved] Dislocker download to read/access/mount BitLocker encrypted volume on macOS
Dislocker - a Linux or Mac OS X computer forensics tool to open BitLocker encrypted drive in read-write mode, it can be used with FUSE (Filesystem in Userspace), a loadable Unix Kernel module, or without it, once the partition has been decrypted you can mount it as NTFS and read, write or copy everything. Note that this is not a brute force mechanism or hack; the user still needs to provide a recovery key or password for the decryption.
However, dislocker is a free BitLocker for Mac command tool, if you are not computer savvy, it is very complex for you who don't have enough computer knowledge, but there is a dislocker alternative tool for macOS and Mac OS X: M3 BitLocker Loader for Mac, it provides easy-to-use UI makes operations very simple under macOS 11 (Big Sur), 10.15 (Catalina), 10.14 (Mojave), High Sierra 10.13.
Free download dislocker alternative tool: M3 BitLocker Loader for Mac now to read/write BitLocker encrypted external hard drive and USB flash drive under Mac computer.
Tutorial to read/access/mount BitLocker encrypted volume under Mac with M3 BitLocker Loader for Mac
Step 1: Download and follow the installation wizard to install M3 BitLocker Loader for Mac on Mac computer.
Step 2: Launch M3 BitLocker Loader for Mac, insert a BitLocker encrypted drive.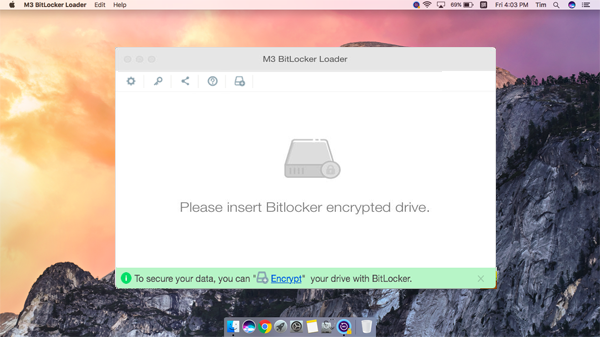 Step 3:Select BitLocker encrypted volume and then click "Open" icon to continue.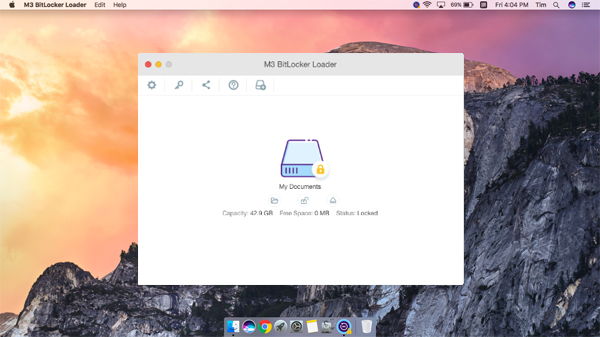 Step 3: Enter the password (or 48-digit BitLocker recovery key).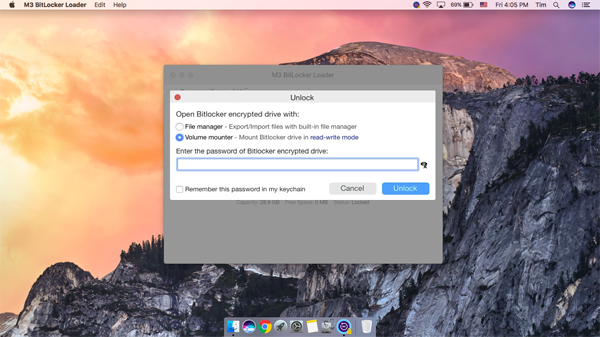 And then click "Unlock" to unlock BitLocker encrypted volume.
Step 4: After unlocking and mounting, the BitLocker encrypted drive will be mounted to a regular drive with read-write access support.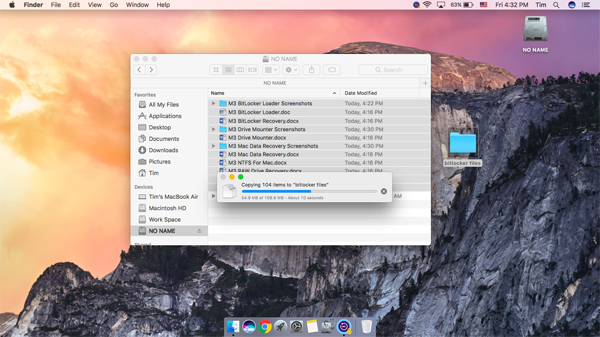 Related articles: