Macintosh HD not mounted on macOS Catalina/Mojave/High Sierra/Disk Utility
Solution 1: Repair unmounted Macintosh HD with disk utility
1. Restart Mac computer, held down command R, go into disk utility.
2. Please select unmounted Macintosh HD and then click First Aid. Fist Aid can check the volume for errors and then repair the volume if necessary. After repairing with disk utility, the unmounted Macintosh HD will be mounted, but sometimes, disk untility cannot repair unmounted disk. In this situation, the best way is to recover data from unmounted drive and then reformat it.
Solution 2: Recover data from unmounted Macintosh HD
M3 Mac Data Recovery is the professional Mac data recovery software which can recover data from unmounted Macintosh HD, external hard drive, recover deleted/lost files emptied from Trash, recover data from unreadable/formatted/corrupted drive, recover data from deleted/lost APFS partition, etc. on macOS 10.14/10.13/10.12 and Mac OS X 10.11/10.10/10.9/10.8/10.7 and supports APFS, encrypted APFS, HFS, HFS+, exFAT and FAT32 file systems.
Tutorial to recover lost data from unmounted Macintosh HD
Step 1: Download, install and then launch M3 Mac Data Recovery on your Mac computer.
Step 2: Select the Macintosh HD or volume.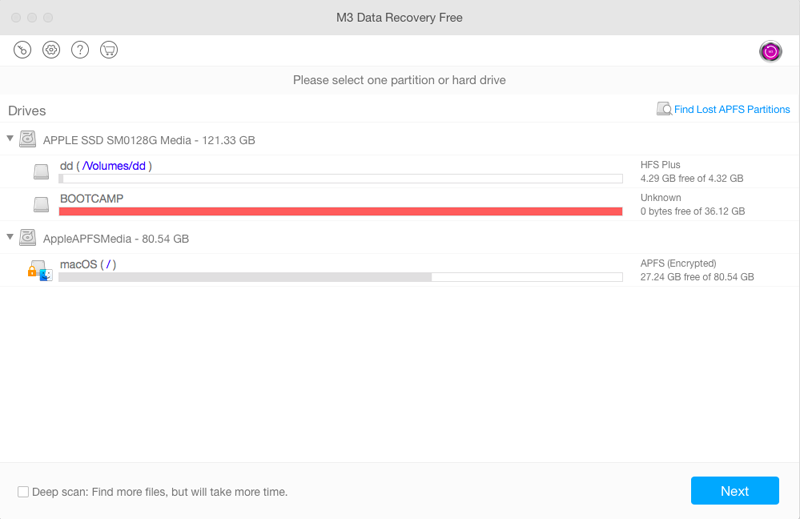 Step 3: M3 Mac Data Recovery is scanning lost data from unmounted Macintosh HD.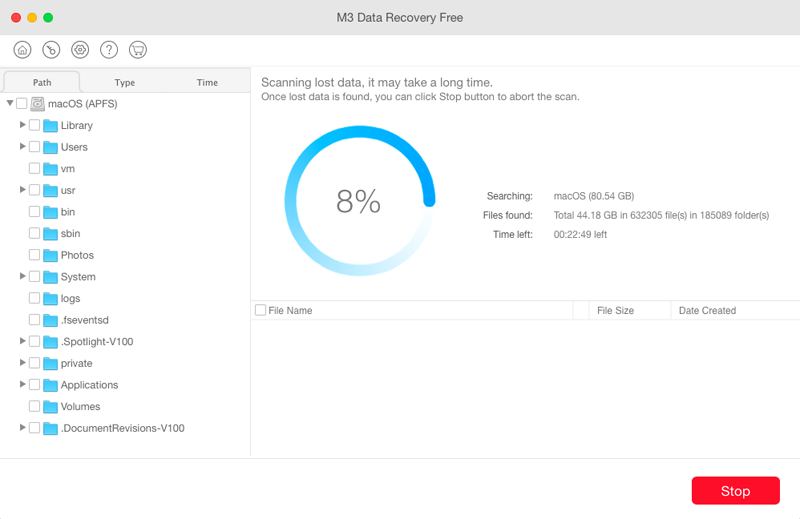 Step 4: Preview documents, photos, play videos &.
Step 5: Select found files and then click Recover to start data recovery from unmounted Macintosh HD.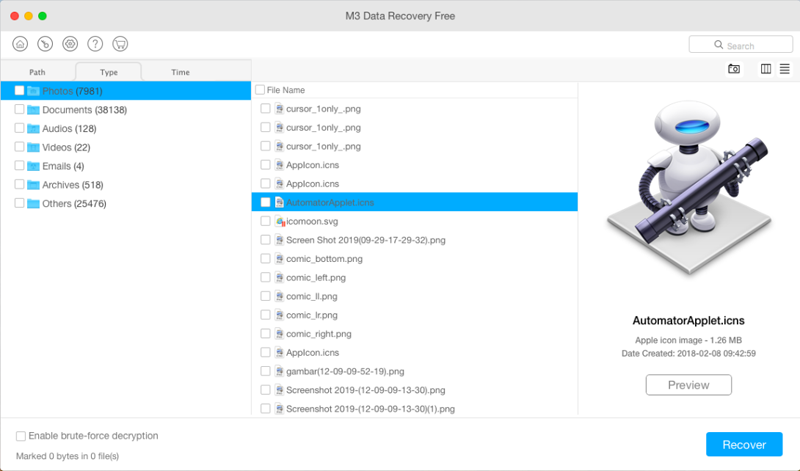 Solution 3: Reformat unmounted Macintosh HD with disk utility
If there is no important data stored on Macintosh HD or we have recovered lost data successfully, please reformat this unmounted Macintosh HD wtih following method:
Step 1: Launch Disk Utility from Utilities.
Step 2: Click the icon for your unmounted Macintosh HD in the sidebar on the left.
Step 3: Click the Erase tab along the top of the window and enter the related information.
Step 4: Click the Erase button.