20% Discount for Academic, Non-profit Organizations, Government Users
March 06, 2015
Posted by Admin
Thinking of limited budgets, M3 Data Recovery company provides 20% discount for Academic users (Educational institutions and teachers, students, faculty and staff of accredited colleges), non-profit organizations, government deparment users to purchase any product from M3 Data Recovery company.
Before purchasing, please download the products and try them, download them from download center.
Contact M3 Data Recovery company and apply for 20% off coupon code
Email address: sales@m3datarecovery.com
Tips: Please contact our sales before purchasing, our sales will reply you within 24 hours. If you have purchased, there is no way to apply 20% off coupon code to the completed order and provide a partial refund as we are using the 3rd-party ecommerce platform which doesn't support a partial refund.
How to use M3 Data Recovery to recover lost data?
Step 1: Download and install M3 Data Recovery on your computer.
Step 2: And then run M3 Data Recovery.
Step 3: Choose the recovery module: Data Recovery, RAW Drive Recovery or Bitlocker Recovery.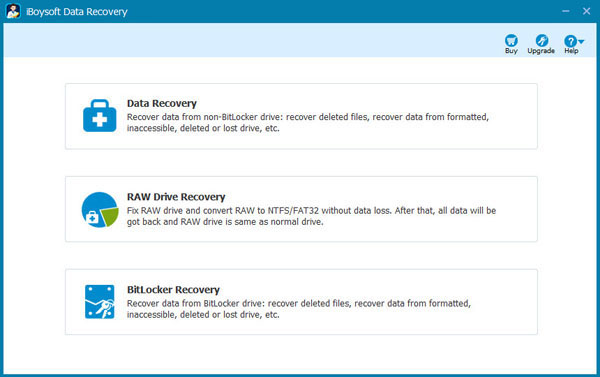 M3 Data Recovery provides three recovery modules:
Data Recovery: Recover deleted files, recover data from formatted drive, RAW drive, inaccessible drive or recover data lost due to hard drive crash, virus attack and other unknnow reasons.
RAW Drive Recovery: Quickly fix RAW drive and then change/convert RAW to NTFS/FAT32 without data loss.
Bitlocker Recovery: Recover data from Bitlocker encrypted drive, including deleted or lost Bitlocker encrypted drive.
RAW Drive Recovery Solution: