Q: After updating to macOS Catalina or later version, BitLocker encrypted drive is not recognized by M3 BitLocker Loader, how to solve it?
A: It is caused by the security feature in macOS. Please open System Preferences > Security & Privacy > Privacy > Full Disk Access > Allow M3 BitLocker Loader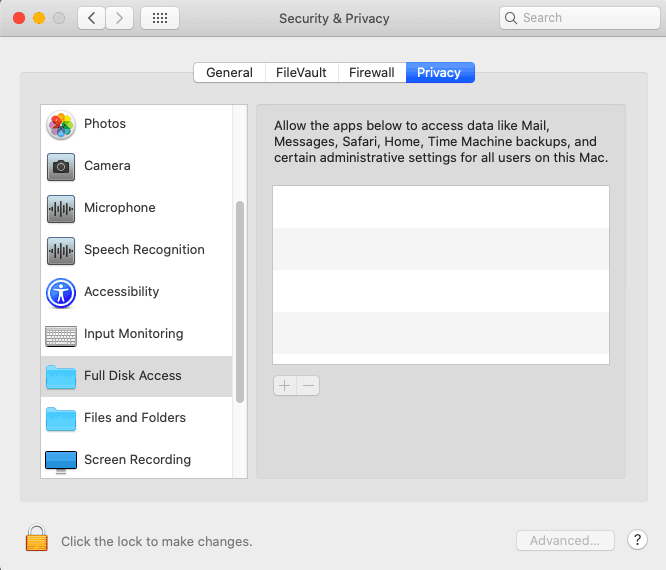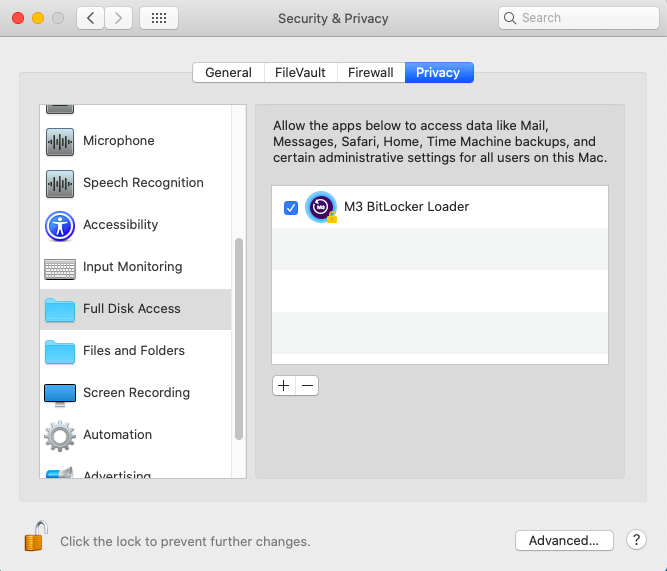 Full Disk Access is a new security feature in macOS that requires some applications to be given full permission to access a user's files.
Q: The installed version of FUSE is too old for the operating system.
A: Please reinsall fuse.
Q: There is no Allow option in Security & Privacy when allowing system extension.
A: It doesn't matter if you have installed M3 BitLocker Loader before.