How to check if the lost files are recoverable with free trial version before purchasing?
1. M3 Data Recovery for Mac free trial version can recover 1GB data from HFS+, FAT32, exFAT drive so that you can check recovery effect before purchasing.
2. M3 Data Recovery for Mac free trial version can preview (clicking the preview/eye icon next to the filename) the documents and photos, play videos and audios, etc. so that you can see if your lost files can be recovered at all before purchasing.
One example for file preview in M3 Data Recovery for Mac: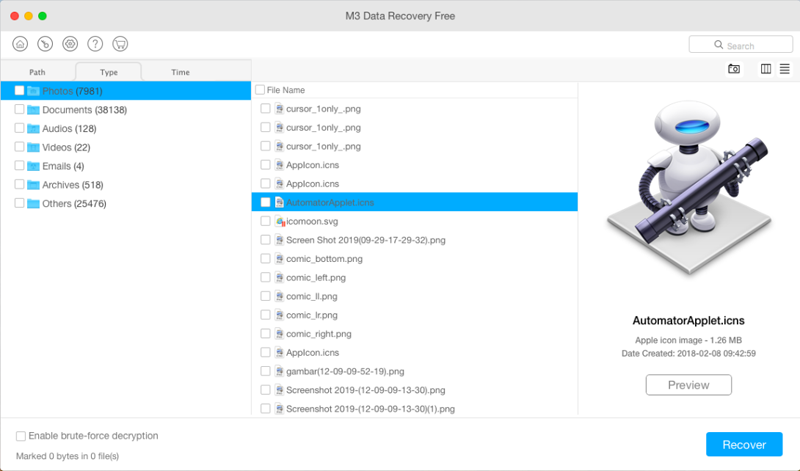 If the selected documents, photos, videos and audios can be previewed, they will be recovered after purchasing M3 Data Recovery for Mac full version, otherwise, they cannot be recovered.
Please notice: After the recovery completes, please check the recovered files ASAP. If the recovered files are unreadable, please keep original drive without reformatting & writing new data and then contact [email protected] for troubleshooting.