Top 10 free data recovery software for Windows and Mac
There are numerous free data recovery software on the market. Some of them are good, but some are not. 10 out of 50 free data recovery programs are deemed to be the best in this list.
1. iBoysoft Data Recovery
iBoysoft Data Recovery comes to be the best free data recovery software, and it has be recommended by many loyal customers and professional editors.
#Free trial
#macOS
#Windows
Pros:
1GB free data recovery
User-friendly interface
Quick scan & Deep scan
Abortable & resumable scan session
Allows previewing before recovery
Hard drive recovery in all possible situations
Supports 500+ file types
Works with the latest Windows and macOS
Cons:
No phone technical support
No corrupt file repair option
Guide to recover data from external drives with iBoysoft Data Recovery
1. Download the right version of iBoysoft Data Recovery and install it on your computer.
2. Restart the computer and connect your external hard drive to it.
3. Click the target external hard drive or the wanted features.
4. Recover lost data or partition from the external hard drive.
Overall Impression of iBoysoft Data Recovery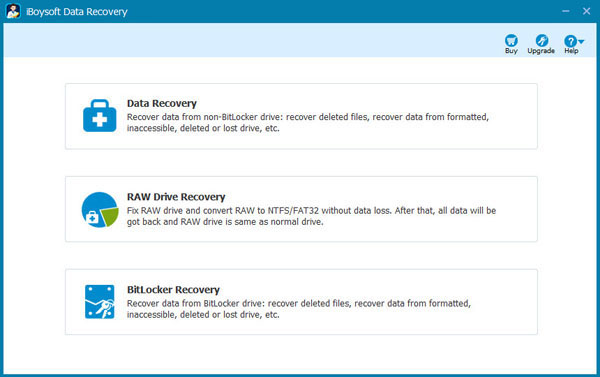 With two versions available (iBoysoft Data Recovery for Windows and iBoysoft Data Recovery for Mac), this free data recovery tool tops the list due to its exclusive and adorable features.
Read Full Review
Intuitive User Interface
This data recovery software makes a great balance between pragmatism and aestheticism. With no redundant and complex tabs, iBoysoft Data Recovery makes it easy to find the target feature when you need to recover data from external HDDs.
During the read-only scanning, this free data recovery program categorizes the found files and information in the left side bar, with a search box to quickly locate the pieces you lost. This user-friendly design is great for people who don't know much about tech knowledge.
Impressive performance
For testing, we purposely lost files in thee situations:
Empty deleted files from Recycle bin (Windows) and Trash (Mac)
Clear the external hard drive by reformatting
Make the disk RAW by corrupting its file system
In all the situations, iBoysoft Data Recovery recovers lost files with average 97% success rate. Therefore, it's a good free option for your Seagate, WD, Toshiba and other brands of external hard drives. iBoysoft Data Recovery also can recover files from hard drives, USB drives, SD cards, memory cards, CF cards, SanDisk cards, memory sticks, etc.
Advanced encrypted hard drive recovery
Except for the regular features, we find its advanced encrypted hard drive recovery is also powerful. iBoysoft Data Recovery for Mac allows APFS encrypted hard drive recovery. And its Windows version allows to recover data from BitLocker encrypted external hard drives. Surely, both are presumed that you know the correct password for privacy.
2. Recuva
Speaking of free data recovery software, most experienced users will propose Recuva. It wins a good reputation in 13-year history and nowadays when it comes to get back the accidentally deleted files on Windows.
#Freeware
#Windows
Pros:
Unlimited free external drive data recovery
Preview highlighted images before recovery
Secure overwrite & disk erasure feature
Allows for portable installation
Offers deep scan mode
Cons:
No Recuva for Mac
No technical support version
Performances slow when scanning
No update after Jun 2016
Overall Impression of Recuva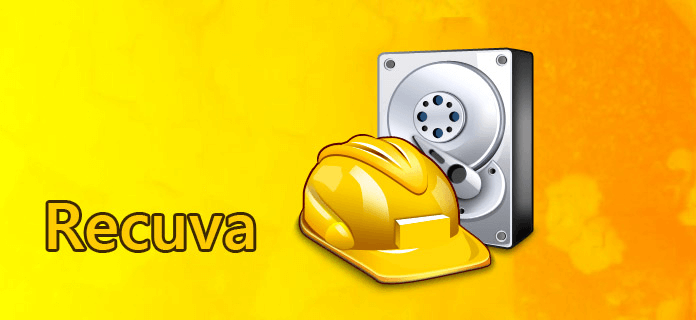 Recuva is more an data undelete tool than data recovery software, because this freeware scours your external drives to find any traces of files you have deleted with nice result. Therefore, it's good at recovering deleted files from external hard drive, Windows computer, recycle bin, digital camera card, or MP3 player.
Read Full Review
Free file undelete software
Recuva developed by Piriform allows you to undelete files from emptied the Recycle Bin, including emails, music, documents, videos, photos, and more. Also, it claims can even recover files from damaged external hard drives with great chance.
Advanced overwrite feature
In addition to file recovery, Recuva works when you want a file gone for good. Its overwrite feature uses industry- and military-standard deletion techniques, which makes sure that your files on the external hard drive has been erased securely.
Recuva is 100% free for personal use. However, it's not that good speaking of formatted and corrupted external drives data recovery. It sometimes misnames files and shows too many files. Premium technical support requires an paid update to professional edition and secure deletion features only available in commercial CCleaner.
3. PhotoRec
PhotoRec is a free and open-source data recovery program. You might call from the name and take it initially as a digital picture and file recovery tool, but actually, it recovers over 300 file format families.
#Open source
#Windows
#Mac OS X
#Linux
Pros:
Recover unlimited data for free
Cross-platform software
Cons:
No graphical user interface
Not selective file recovery option
Not support APFS drive recovery
No tech support
Overall Impression of PhotoRec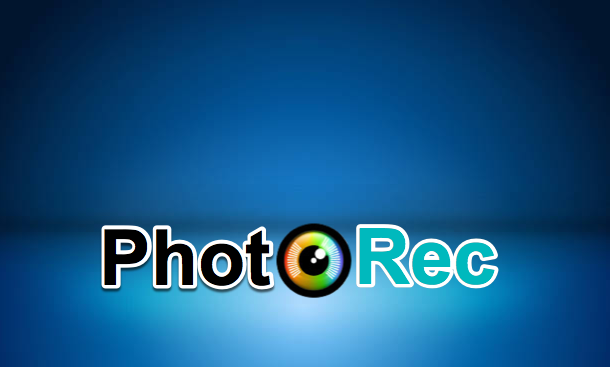 The free data recovery tool, PhotoRec, may not be nearly as friendly to use as other nine programs in this list. Most people give up this option because of its command-line interface.
Aside from that disadvantage, it's one of the best free data recovery software that only reads files for additional data safety.
Read Full Review
PhotoRec, a companion program to TestDisk, works amazingly on Windows, Mac, Linux, and other platforms. It's not a photo recovery tool for Mac or Windows, but also a recovery software for documents, videos, and other file formats from hard disks or removable media.
It goes after the underlying data when the file system of the external hard drive has been severely damaged or reformatted. So, if your external hard drive is formatted with FAT32, NTFS, exFAT, ext2/ext3/ext4, and HFS+, you can give this free software a try.
But you should know that PhotoRec will restores all detected files automatically. There is no option like others that allows you pick the specific one or two pieces to recover.
4. Puran File Recovery
Puran File Recovery is a completely free file recovery software for home use. It can be used to recover deleted and lost files, partitions, and formatted hard drives.
#Freeware
#Windows
Pros:
Free recovery for home use
Simple user interface
File preview before recovery
Offers Deep scan and Full scan
Cons:
Not available for macOS
Slow in deep scan mode
No maintenance after Jun 2016
No tech support
Overall Impression of Puran File Recovery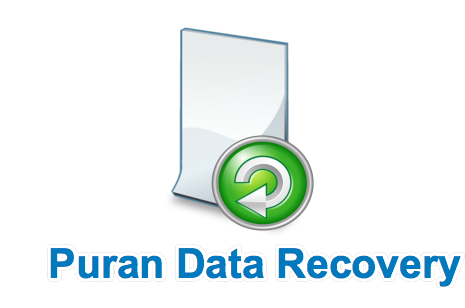 Puran File Recovery may not as noticeable as other external hard drive data recovery software, but it's a non-commercial tool to recover deleted/lost files from any device. The tool comes with a full scanning capability and several customization options.
With a few clicks, you can easily find and recover files from your external hard drives, Pen Drives, Memory Cards, Mobile Phones, CDs, DVDs, or any other storage medium.
Read Full Review
Tree and list view
Similar to iBoysoft Data Recovery, this freeware uses tree view feature to show the original path of the deleted files. In this way, you can navigate the results as if you're looking at actual files on your computer File browser. Then you can find the deleted files, and select the exact files that you wish to restore.
Full paths of deleted files
Puran File Recovery offers a second option for data recover, which recovers files with Folder Structure and keeps the original folder path intact. For instance, you are restoring a file deleted from the folder C:\Files\Videos, the restored file will be placed in a folder called Files\Videos.
Comparing the advantages and disadvantages, you can give a shot on Puran File Recovery if you are looking for free external hard drive data recovery software.
5. TestDisk
TestDisk is powerful and open source data recovery software for all platforms and all file system. This free hard drive data recovery software was developed and maintained by Christophe Grenier, and it's primarily designed to recover lost partitions and make non-booting disks bootable again.
#Freeware
#Windows
#MacOS X
#Linux
Pros:
Completely free open-source
Cross-platform utility
File preview before recovery
Multiple File system & Partition scheme support
Cons:
No Intuitive graphical user interface
No update since Jul 2019
No customer support
Overall Impression of TestDisk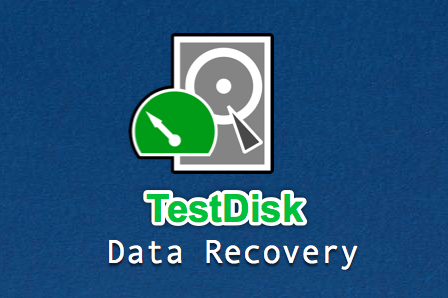 The testing realizes that TestDisk is a powerful software to recover lost and deleted partitions. It also brings great result when your bootable hard drive won't boot your computer correctly.
Read Full Review
Different from its companion program PhotoRec that is for recovering individual files, TestDisk put more attention on file system and partition scheme.
It fixes partition tables, recovers deleted partitions, recovers FAT32 and NTFS boot sectors, rebuilds FAT12/FAT16/FAT32/NTFS, and locates ext2/ext3/ext4 backup SuperBlock. This free external hard drive performances well in recovering recently deleted files and converting RAW to NTFS/FAT32.
Although its command line user interface can be quite complex and unfriendly for beginners, novices can use TestDisk to collect detailed information about a non-booting drive before you send it to a tech for further analysis, and for experts, it's a practical on-site recovery tool.
6. Undelete 360
With respect to free data recovery on Windows computer, Undelete 360 is a must-mention one.
#Freeware
#Windows
Pros:
100% Free
File preview before recovery
Cons:
Not available for macOS
Weak data recovery results
Outdated user interface
No maintenance from its developer
Overall Impression of Undelete 360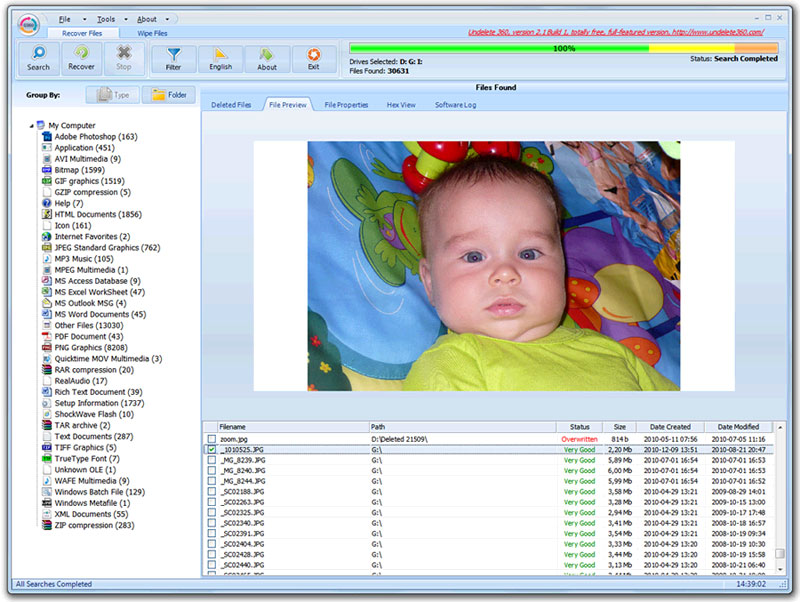 Undelete 360 restores files accidentally deleted from external hard drives, computer hard drives, USB/thumb drives and memory sticks, the memory cards used in cameras, smart phones, and other devices, pen drives, and more.
Read Full Review
This freeware claims file recovery of all types, including: DOC, XLS, RTF, PDF, PPT, MDB, HTML, CSV, TXT, PAS, CPP, EML; audio and video files: AVI, MP3, WAV, WMA, MPG, MOV, ASF; image files: JPEG, JPG, PNG, BMP, GIF, TIF, TGA, EML, RAW, and so on.
However, our testing result on this program is less than satisfactory. But since it's a free solution to recover data from external hard drives, its performance is acceptable.
7. UnDeleteMyFiles Pro
UndeleteMyFiles Pro is a completely free file recovery tool. Indeed, it recovers accidentally deleted files from hard disks, USB flash drives, CF and SD cards and other common storage media.
#Freeware
#Windows
Pros:
Absolutely free
Contains multiple disk tools
Cons:
Outdated user interface
No maintenance from its developer
No tech support
Below-average performance
Overall Impression of UndeleteMyFiles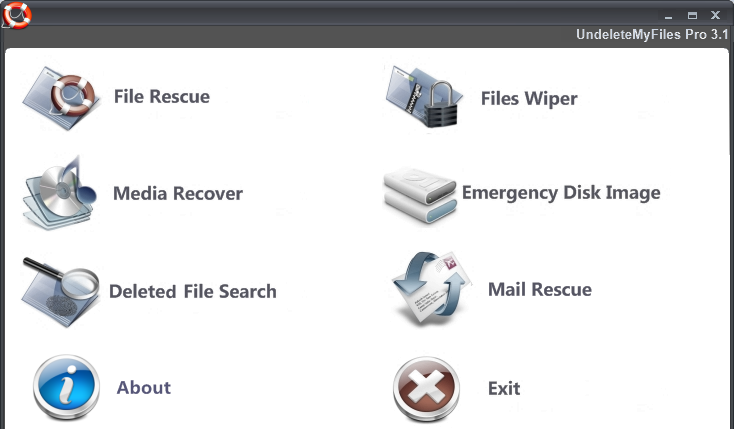 Even this programs seems to be abandoned by its developer, UndeleteMyFiles is listed as one of the best external hard drive recovery tool that really doesn't cost you a penny. As for its a freeware, you surely don't expect a very amazing features and support with good quality.
Read Full Review
In terms of extras, you'll notice this free solution does "pro" things but charge no "pro" fee. Specifically, there features will draw your attention.
File Rescue and Media Recover Wizard
This is a feature that you can make use of in recovering data from external hard drives or any other media. It's able to search for the types of files and reduce the size of the data list, which does you a favor when sorting for lost files and media.
Other features like Deleted File Search and Mail Rescue make this recovery tool even better. It also includes a Files Wiper that allows you to permanently delete files when you want to do so. All in all, it's worth checking out, even though UndeleteMyFiles may not be the best of the bunch.
8. Ontrack EasyRecovery>
You might know that Ontrack originally offers hard disk repair and data recovery services. But now it offers DIY data recovery software called Ontrack EasyRecovery that limits 1GB free data recovery only if each size of your files is less than 25 MB.
#Free trial
#Windows
#macOS
Pros:
1GB free data recovery
Windows & Mac version available
Quick Scan and Deep Scan
Advanced RAID Recovery
Hard drive health monitor
Cons:
Advanced features are pricey
No preview before file recovery
Scanning results not intuitive
Overall Impression of Ontrack EasyRecovery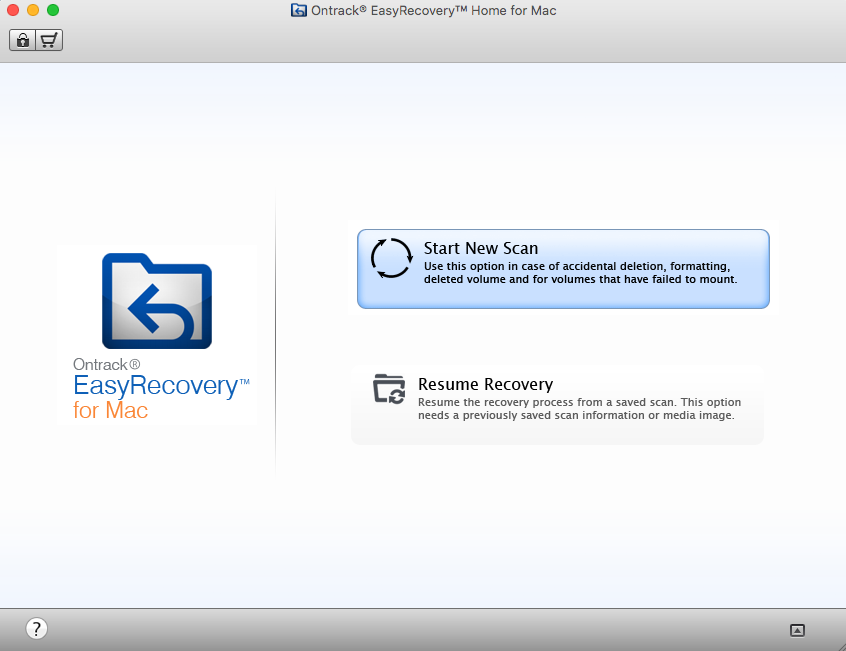 It's acknowledged that Ontrack EasyRecovery is a comprehensive data recovery solution, now that it has been a data recovery service provider for a long time. It can get your data back your data no matter how it was lost, deleted, formatted, corrupted, or damaged.
Read Full Review
But more things should be noticed. There is no preview option from Ontrack EasyRecovery before you recover files from the external hard drive. That's to say, there is no guarantee that the recovered data is not corrupt.
Meanwhile, it's recognized that Ontrack EasyRecovery sometimes would crash if the hard drive's capacity or the number of the files is too large during out tests. Also, because this product doesn't support files scan by file type, some Microsoft Word documents are found confusingly under the Applications folder.
Generally speaking, if you take advantage of its 1GB free trial limits, Ontrack EasyRecovery can help you retrieve files from your external hard drive.
9. Stellar Data Recovery
Similar to the first iBoysoft Data Recovery, Stellar Data recovery is also a comprehensive data recovery solution. With stellar performance and GUI, this software recovers lost or deleted documents, email data files, videos, photos, etc.
#Free trial
#Windows
#macOS
Pros:
1GB free limits
Monitors Hard Drive Health (SMART)
Photos and videos repair
Virtual Drives Recovery
Available for Windows and macOS
Cons:
Premium features are pricey
Underperform than other commercial products
Overall Impression of Stellar Data Recovery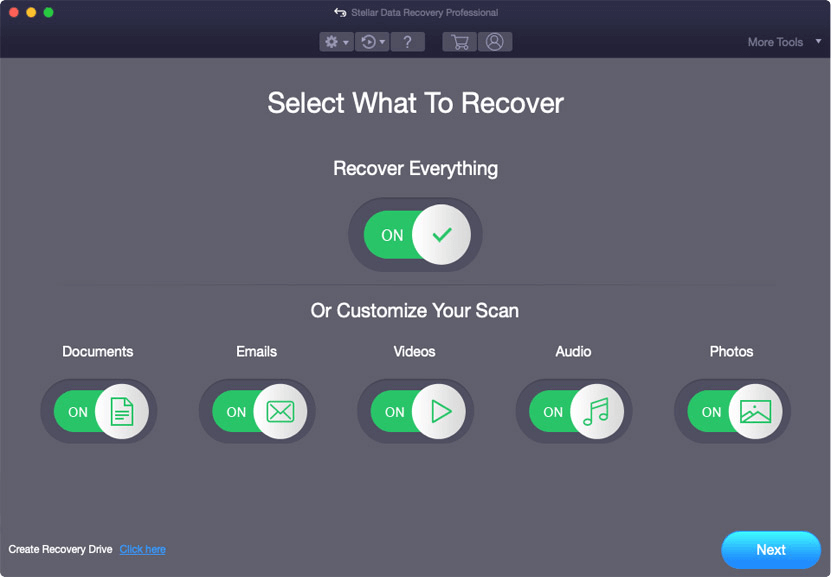 Stellar does a really nice job in user interface as it easily guides you to recover data from external hard drives, SD cards, Memory cards, USB drives and more.
Read Full Review
The most admirable features that makes this data recovery tool to this list is that, Stellar Data Recovery is able to repair corrupt videos and photos.
So, if your video is blurry, choppy, grainy, flickering, stuttering, unplayable, and out-of-sync, try this tool to repair videos shot with cameras of Canon, Sony, Go Pro, Nikon, etc. And of course, it's only supported in premium version with a relative high price.
But for the trial edition with up to 1GB free, If you can tolerant the tricky custom installation path, you definitely can take a shot on Stellar Data Recovery on your Windows PC, MacBook Air, MacBook Pro, and other desktops and mobile devices to recover files.
10. Disk Drill
Disk Drill is a reliable data recovery application that enables you to restore lost data from HDD, SSD, USB drives, and more with a few clicks.
#Free trial
#Windows
#macOS
#iOS
#Android
Pros:
500 MB free trial
Cross-platform software
Data protection & backup
Resumable scan session
Preview before file restoration
Cons:
Not show file condition and quality
No phone support
Overall Impression of Disk Drill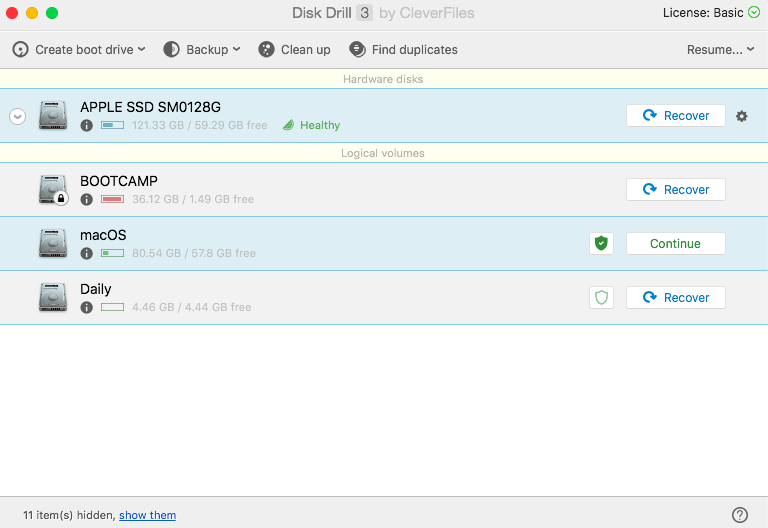 Disk Drill is a product developed by CleverFiles. It claims its deep scanning feature is able to find 400+ different file signatures and reconstruct files from fragments scattered across your external hard drives.
Read Full Review
This barely means that all your lost photos, videos, documents, and many other types of data are very likely to be restored. Our statistics shows an average 99% success recovery.
When hard drive is formatted, files are deleted, file system are corrupted, Computer is crashed, and other software issues, this data recovery tool will be a great assistance.
However, if the lost files on your external hard drive is relatively large (for example, 2TB), Disk Drill won't satisfy your needs as it only provides a free recovery of 500 MB.
Tips for increasing the chance of data recovery
Before you start to restore your deleted or lost files, please note the following two tips which helps to increase the chance of data recovery.
Stop using the external hard drive immediately
Because the chance of successful data recovery strongly depends on the further user's actions. If you continue to save new files on the drive, it's possible that the original data will be overwritten by the new ones.
Unfortunately, there is no way to retrieve overwritten files, even with the data recovery software or service. To avoid permanent data loss, you'd better plug out the external hard drive and put it at the safe place.
Ask for help from professional data recovery software
For instance, when your external hard drive is corrupted and inaccessible, if you try repairing it by your self with common lines, the operating system will keep writing new data on the drive, making the deleted/lost data irrecoverable.
Comparison: 10 Free Data Recovery Software
| | Supported OS | Recovery Results | File preview | Modern Interface | Free |
| --- | --- | --- | --- | --- | --- |
| iBoysoft Data Recovery | macOS, Windows | | | | 1 GB Free |
| Recuva | Windows | | | | 100% Free |
| PhotoRec | macOS, Windows, Linux | | | | 100% Free |
| Puran File Recovery | Windows | | | | 100% Free |
| TestDisk | macOS, Windows, Linux | | | | 100% Free |
| Undelete 360 | Windows | | | | 100% Free |
| UnDeleteMyFiles Pro | Windows | | | | 100% Free |
| Ontrack EasyRecovery | macOS, Windows | | | | 100% Free |
| Stellar Data Recovery | macOS, Windows | | | | 1 GB Free |
| Disk Drill | macOS, Windows, iOS, Android | | | | 500 MB Free |
Possible data loss scenarios on external hard drives
Here are common situations that you need to recover data from external hard drives:
Files are deleted or removed from external hard drive
External hard drive was wiped accidentally by reformatting
External hard drives suddenly became corrupted or damaged
The file system of external hard drive becomes RAW
External hard drive not showing up on computer
1. External hard drives suddenly became corrupted or damaged. For example, when you try to open a drive, the system tells you "the file directory is corrupted or damaged" and the drive is not accessible.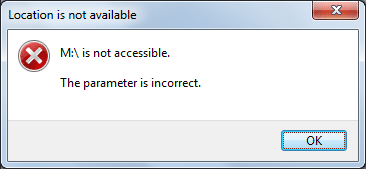 2. The external hard drive file system becomes RAW. When you run in CMD, you will get: "the type of file system is RAW, CHKDSK is not available for RAW drives."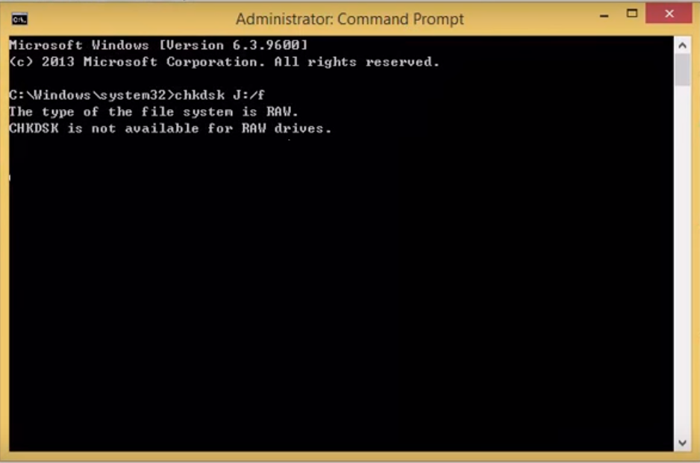 3. External hard drive not formatted do you want to format it now. When you check in Disk Management, it displays as RAW.
4. External hard drive detected but not opening or showing up on your PC. When you insert your external drive, but it's not recognized that you can't see it on the desktop or File Explore.
5. Reformatted external disk by mistake. For instance, accidentally press the format button when the not formatted error message prompts.
• Deleting wrong files. This happens frequently in our daily life, such as accidentally pressing "Shift" and "Delete" on a useful file and mistakenly deleting one file when you actually want to delete another.
• Other disk problems or errors that make it no longer possible for you to access the inside data.
You might be so anxious because you can't access your important files. Under this circumstance, We strongly suggest you stop using the external drive immediately once you discover a data loss, as the improper operation will result in irreparable damage for the data on an external hard drive, even your computer.
Conclusion
This post has introduced you 10 free data recovery tools and some followed with step-by-step tutorial to recover or repair corrupted hard drives. Although there are much free data recovery tools on the market, it's recommended that you should apply iBoysoft Data Recovery because it has fast speed and the highest successful data recovery rate.
Now, we'd like to know your stories. Have you tried some of them? Did it work to recover your deleted files? Or if you have any problem during using iBoysoft Data Recovery? Please feel free to let us know.