How to recover lost data from RAW SSD disk?
I have a 128G SSD (solid state drive). After upgrading Windows 8 to Windows 10, somehow ntfs partition became RAW, what should I do to change it back to NTFS? I don t want to lose anything... pls help!
RAW file system indicates that the file system on the drive has become corrupt or damaged. While the data may still remain on the physical drive, it will not be accessible through normal operating system access methods. This issue can be caused by the following reasons:
Power failure
Viruses or spyware on the computer
Unsafely eject external SSD disk
The file system of SSD disk is corrupted
The SSD drive is physically failed or there are media errors on the SSD disk
When accessing RAW SSD disk, Windows pops up the error message "Drive is not formatted. Do you want to format it now?", "Drive is not accessible. Access denied." or other error message so that solid state drive is inaccessible and is shown with RAW format in Disk Management.
When running chkdsk to check the errors on SSD disk, chkdsk complains that it is unable to perform a RAW file system recovery. The type of the file system is RAW. CHKDSK is not available for RAW drives.
RAW file system is not really a type of file system but presents a problem of the SSD disk. The often used file system is NTFS, FAT16/FAT32 or EXT2/EXT3, so what is RAW file system? Just a system error that makes SSD disk become RAW so that you cannot access files there without recovery software.
How to recover lost data from RAW SSD disk?
As a professional and easy-to-use data recovery software, iBoysoft Data Recovery is highly recommeded. iBoysoft Data Recovery can recover deleted files, recover lost data from formatted drive, recover deleted or lost partition, recover lost data from RAW SSD disk, RAW hard drive, RAW external hard drive, RAW USB flash drive, RAW USB stick, RAW memory card, RAW SD card, RAW CF card, etc.
iBoysoft Data Recovery provides two recovery modules to solve RAW SSD disk problem as long as the RAW SSD disk is not physically failed:
Data Recovery module: Recover lost data from RAW SSD disk
RAW Drive Recovery module: Convert RAW to NTFS/FAT32 without data loss.
Recover lost data from RAW SSD disk with iBoysoft Data Recovery
Step 1: Download and install iBoysoft Data Recovery on your computer.
Step 2: Launch iBoysoft Data Recovery and choose "Data Recovery" module.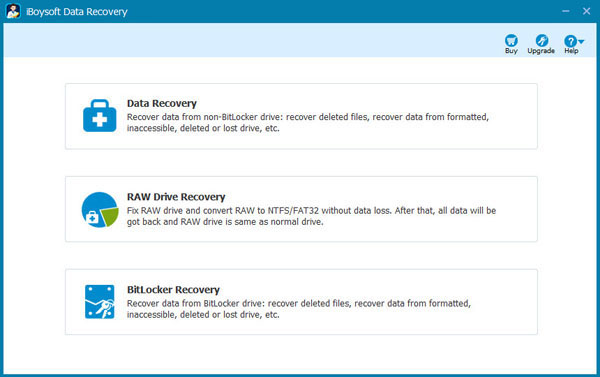 Step 4: Select the RAW SSD disk and click Next to scan the lost data.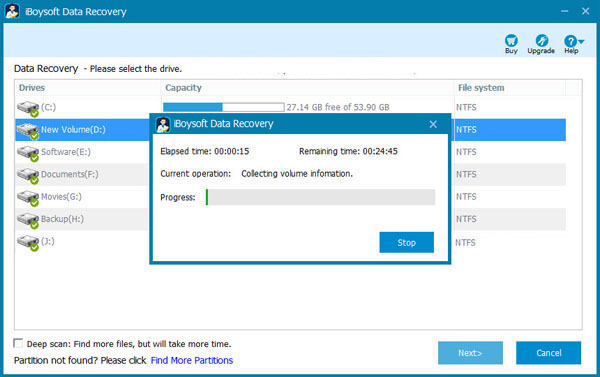 Step 5: Check the found files in RAW SSD disk and then recover lost data from RAW SSD disk.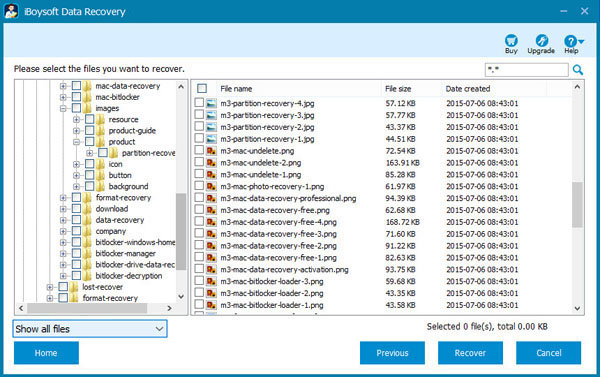 Related articles: