How to recover data from formatted drive in Windows computer?
March 06, 2014
Posted by Admin
I formatted a 1TB hard drive, is there a way I can recover data from this formatted hard drive (I only want about 50 GB of it)?
The answer is Yes.
First: Do not write any data to the drive
The first absolute rule you need to know is – do not write any data to the drive if you are planning on recovering data from it, otherwise, you will overwrite the lost data so that the lost data is diffcult to recover.
Quick format VS full format
In Windows Vista/7/8/10, if you Full Format a partition, the lost data cannot be recovered as Windows would erase the data completely (Write zero) after full format. Fortunately, the default format option is Quick Format.
Free data recovery software
Please download and try a free format recovery software called M3 Data Recovery, it can recover data from formatted drive, recover deleted files, recover data from RAW drive, recover data from deleted or lost partition, etc in Windows XP/Vista/7/8/10 and Windows Server 2012/2008/2003.
Tutorial to recover data from formatted drive on Windows computer
Step 1: Download and install M3 Data Recovery Free on your computer.
Step 2: Run M3 Data Recovery Free and choose "Data Recovery" module.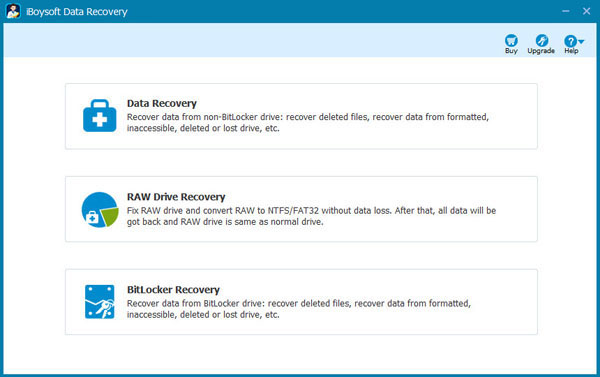 Step 3: Select the formatted partition which you want to recover data from and click Next to scan the lost data from formatted partition.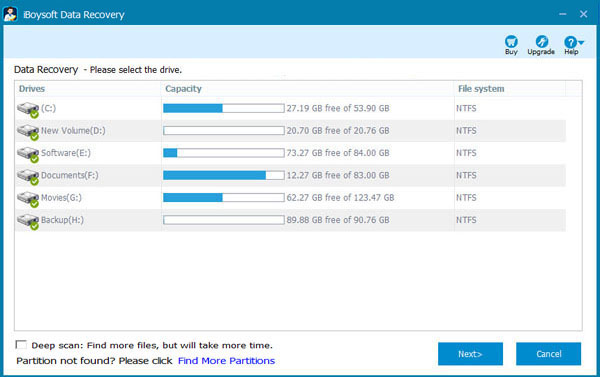 Step 4: The found files will be displayed on search result window, select the files you expect and click Recover to save them. You can also right click the selected photo or document and select Preview to preview file.
Important thing: Please don't save the recovered files to the partition where you are recovering data from it, otherwise, the lost data will be overwritten.
Related data recovery solution: