How to fix SanDisk not formatted and recover lost data from RAW SanDisk drive?
SanDisk, top storage devices producer in the world, have created numerous excellent tools and devices for worldwide users to keep their data safe with excellent services offered by this big company.
Unfortunately, due to improper operation such as unplug SanDisk card suddenly from computer, virus attack or even system failure, SanDisk storage devices can very easily become not formatted. Are there any solutions for such a problem? Sure, there exists.
How to fix SanDisk not formatted problem?
When a SanDisk SD card, USB drive or even external hard drive become not formatted, usually it can be fixed by formatting, otherwise, the storage device may be physically damaged.
Formatting the not formatted SanDisk storage devices again will directly help fix the not formatted problem. However, in order to avoid data from losing permanently, it's not a wise decision to directly format the SanDisk devices.
According to Google and many experienced SanDisk users, programs offered by some data recovery software manufactures may help to recover the data on SanDisk devices. And it's also suggested not format the card, usb drive or disk before finding precious data back. Here iBoysoft Data Recovery has the right methods for you to fix SanDisk not formatted issue:
1. Recover lost data from RAW SanDisk device firstly
Step 1: Connect SanDisk device to your computer.
Step 2: Download, install and launch iBoysoft Data Recovery. After choosing RAW Drive Recovery module, please select SanDisk device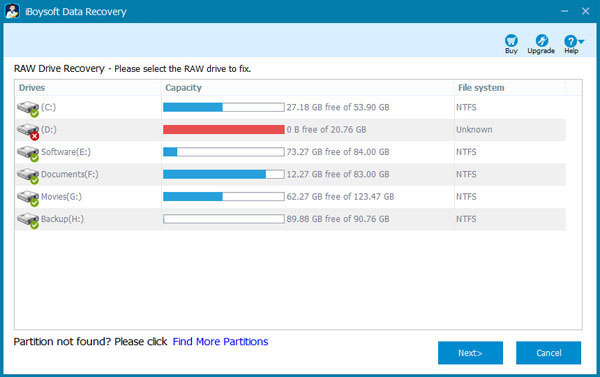 Step 2: Click Next to scan the SanDisk device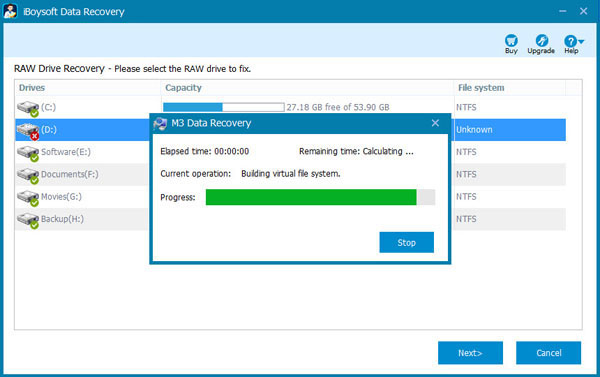 Step 3: Check the files in SanDisk device before fixing/repairing.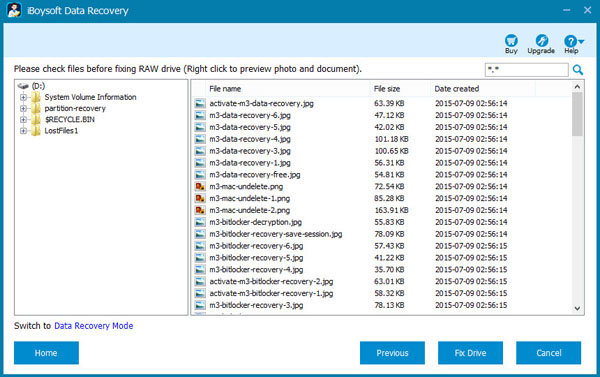 Step 4: Click "Fix Drive" to fix SanDisk not formatted error. If SanDisk not formatted error cannot be fixed, please switch to data recovery mode and then recover lost data from not formatted SanDisk device.
2. Unformat/Reformat SanDisk which is not formatted
When lost data are found and restored from the not formatted SanDisk device, to reuse the SanDisk device again, you can now reformat or unformat the SanDisk device:
Step 1: Open My Computer and right-click the not formatted SanDisk device
Step 1: Choose Format option and file system, then click Start.
Step 1: When the format process is finished, click OK.
So if your storage devices, such as SanDisk, Toshiba or other brands are not formatted, please follow the above solutions, you'll fix these problems without losing data under Windows 10/8/7/Vista/XP.
Besides to solve SanDisk not formatted issue, iBoysoft Data Recovery can also solve memory card not formatted, USB flash drive not formatted, hard drive not formatted, external hard drive not formatted, SD card not formatted error, recover deleted files, recover lost data from formatted drive, recover deleted or lost partition, convert RAW to NTFS/FAT32 without data loss, recover lost data from RAW hard drive, RAW external hard drive, RAW USB flash drive, RAW USB stick, RAW memory card, RAW SD card, RAW CF card, etc. on Windows 10/8/7/XP and Windows Server 2016/2012/2008/2003.
Related articles: